Book tickets to Cholderton Rare Breeds Farm
BACK TO EVENTS
Annual Christmas Craft Fair 2022
Saturday 26th & Sunday 27th November 10am-4pm
Annual Christmas Craft Fair 2022
Get into the Spirit, with our Annual Christmas Craft Fair, on Saturday 26th & Sunday 27th November from 10am-4pm, across TWO days for the first time ever!
These tickets also include admission to the farm for the chosen day, access to all farm activities PLUS access to the Craft Fair.
We will be hosting a lovely selection of local businesses, crafters, suppliers, food and drink stands and local musicians so you can come and have a lovely day whilst supporting local businesses and sorting some of your Christmas presents.
Come along and kick of the Christmas season with us, and start to get into the festive spirit!
Stallholders:
We still have stands available for hire inside, for various local businesses, crafters and suppliers, for only £30 for both days! We also ask that stallholders kindly donate a quality prize for our raffle! If you would be happy to bring your own table and (if you would like) your own gazebo, we have pitches available outside for £25 for both days.
To apply, click here to download our application form, for the Christmas Craft Fair 2022!
To book a stall, please email us the following before Wednesday 9th November:
The completed  application form (download above)
Your business name and contact details
The business Website, Facebook and Instagram profile links
Photos of your items that you intend to sell (so that we can ensure all the stands are of a really high quality and that we don't have any duplicates of any items)
Required items (chair hire, pitch size, inside or outside etc.)
Email this to sophie@choldertonrarebreedsfarm.com. We have limited spaces available so book quickly to avoid disappointment.
Food and Drink stalls:
We are looking to invite some food and drinks stalls to join us on the weekend. This will be on a first come, first considered basis, due to ensuring we have a good range of cuisines and drinks offerings.
Please email sophie@choldertonrarebreedsfarm.com for more info.
Workshops:
If you would like to host a workshop with us over the two days and sell your own tickets to the event (with help from us), please get in touch! we'd love to have a varied range of crafts and skills. Email sophie@choldertonrarebreedsfarm.com to find out more.
Music:
We'd love to host some local artists and bands to play a slot for some suitable music over the two days (between 10am – 4pm) Get in touch if you would like to be considered for this, send us your show reel or a link to videos of you performing and your availability over 26th and 27th November to sophie@choldertonrarebreedsfarm.com and again, we will be selecting based on having a great range of different styles and genres.
About Us:
Cholderton Rare Breeds Farm is set in over 40 acres of stunning Wiltshire countryside, located on the Wiltshire & Hampshire border, minutes off the A303 and A338. Only 15 minutes from the historic city of Salisbury, Andover and the iconic English Heritage site of Stonehenge. With ample free parking and lots of outdoor space the farm also boasts our on-site Bluestone Vineyards, farm shop, cafe, bar and overnight accommodation in our Stonehenge Hostel.
Book Today
Testimonials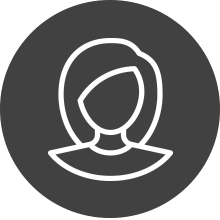 Fantastic farm for the little ones! Great value for money.
Mike Jeffries, Facebook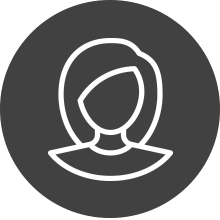 We had a lovely morning at the farm, my daughter loved feeding the animals and the pig racing, she loved the play parks and woodland walks.
Hannah Nicel, Facebook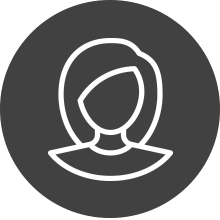 Fantastic little gem. My daughter lived seeing all the animals, especially the donkeys. The highlight of the visit was definitely the pig race! Definitely worth a trip with the little ones.
Scarlett J, Google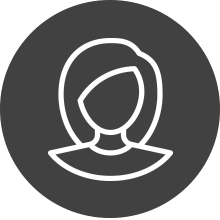 Had a lovely time here. My granddaughter loved feeding the animals. The food in the cafe was amazing. The staff were great we even made a fat ball for the birds 🐦
Vanessa Randall-Short, Google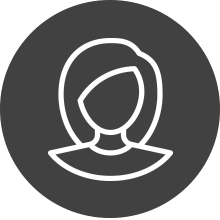 Had such a lovely afternoon with you guys today . Much fun had by all.. thank you
Jodie Waggtastic, Facebook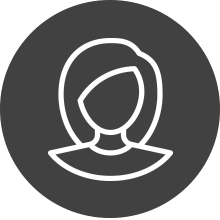 Always love coming here. There is a zip wire which is super fun and so was the Xmas trail that was on! The plant based burger was tasty and good portion size. The staff were friendly and polite. Highly recommended 👌
Marianne F, Google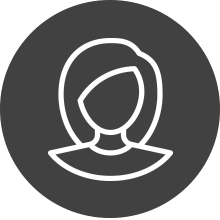 Really enjoyed a visit here. It is a small place with lots of potential and enough to see. The cost to get in is reasonable for what they have and much cheaper than larger destinations.
You can buy food and feel almost all of the animals. They are really friendly and take the food from your hand. While we were walking around we were given a cup full of seed for the ducks and geese for free which was a really nice touch and really helped entertain a family with kids that were in the same area.
There is a nice woodland walk with picnic tables which were all vacant when we were there so would be great to take a picnic. I think it is an area not many explore. There was a play area for kids there too with a zip line and various other bits so would be a great way to tire kids out.
We stopped in the cafe for some lunch before leaving and had some very generous portions of food for the price, so much so we couldn't finish it all. The outside area was great too with trampolines and plenty of seating in a lovely setting.
Nick Baker, Google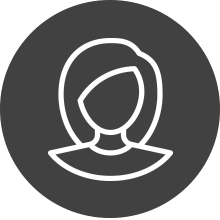 Fantastic start to the kids half term at Cholderton today!!
From animal feeding, to the bubble show, to pig racing, to the animal encounter with a rabbit & Guinea pig and finally a big family play on the woodland park!!
Nicola Macready, Facebook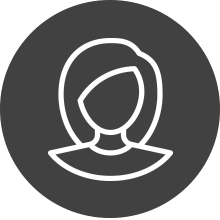 Such a fantastic day out. A wide variety of animals to look at with the opportunity to see some up close. Great value for money, we can't wait to go again
Sadie Elizabeth, Facebook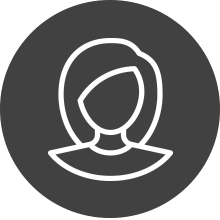 We really enjoyed our visit to Cholderton Rare Breeds farm! Nice food, helpful and kind staff, happy animals! The children all seemed to enjoy that there was entertainment from 'Silly Scott' laid on for the bank holiday weekend too.
Marion Barton, Google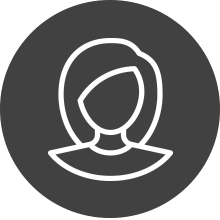 What a lovely farm! It's like a little hidden gem with great animals and super friendly staff! We had a great day.
I now want an alpaca!
Tracey Merryweather, Facebook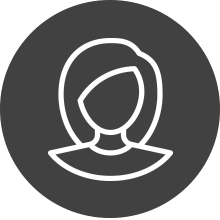 We had a great time with our son here as a birthday treat. He loved seeing the sheep and goats up close and getting to feed them and the calves. He also got to stroke a rabbit and guinea pig. By far his favourite experience was the pig race, over in a flash but very funny! The food was cracking, good portion sizes, very tasty; we had burgers for us and sausage, chips and beans for him. £5 for the kids food and £10 for the adult, which for the size, quality and taste was excellent value
Jon Cox, Google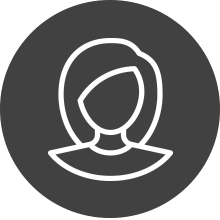 A great day out for all the family
Andrew Billington, Facebook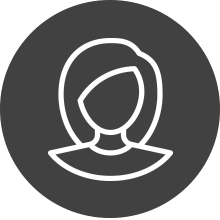 An absolute little gem of a farm, my daughter who struggles with noisy and busy environments but adores animals had the most amazing day. We brought lots of feed and enjoyed feeding the variety of animals although the guinea pigs were a firm favourite. My daughter fell in love with the horses and lambs and it was great to be able to have a cuddle with them. All of the staff were super lovely and we also had lunch in the cafe, the food was fresh and tasty and good value for money. We live over an hour away but will definitely be returning. Thank you so much for a lovely day.
Vicki Williams, Facebook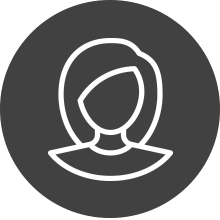 We had an amazing afternoon here. The food was very good, we had a Mac & Cheese, ham, egg & chips and a lids packed lunch. We brought animal feed with our tickets and was surprised how much we got. A great selection of animals. Loved stroking the cows, watching the pig racing was fun. Very interactive for kids and little one love the trampolines. Will definitely revisit.
Rachel, Google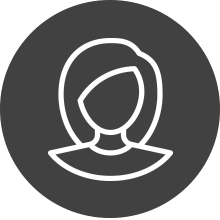 Plenty of space for the children to explore and run around. They liked the different animals and feeding them. The outdoor play area in the woods was enjoyed too.
Yvonne Norman, Facebook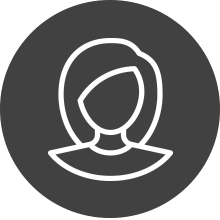 Lovely place, a great day out would recommend
Kerry Jane Turner, Facebook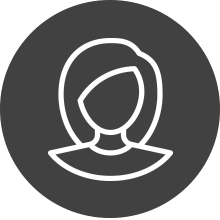 A really wonderful and highly recommended experience at Cholderton. Perfect to stop off the A303 with kids (adults too) if you want an alternative to the typical services rest break in a journey.
The staff were very friendly and helpful throughout our visit. The lunch in the cafe was excellent quality, with plenty of fresh ingredients, and was a particular high point to our visit. The coffee was delicious and good to see there were wine options also (should the mood strike).
The farm itself has the usual variety of animals, but with the rare breeds giving extra interest and delight as you explore the site. There are lots of opportunities for everyone to get close to the animals for feeding and other hands on experiences with activities running throughout the day.
And if that isn't enough, there are some fun playground setups (swings, sand pit. climbing frame and slide) if the kids still have energy to run off.
Allen W Snowball, Google
Sign up to our newsletter