Book your unforgettable event with us!
Private Events, Corporates, Schools, Birthday Parties and more...
We have so many options for all kinds of groups of all sizes!
Over 42 acres of farm, vineyards, woodlands with café and kitchen, several different sized events venues including our large events barn and onsite accommodation for up to 70 guests plus room for camping too!
We are the perfect destination for corporate events, team buildings and parties, educational groups, tour groups, special interest groups, family reunions, awards ceremonies, product and press launches, school group day and overnight visits and television location filming.
Corporate hire
Take a look at all the bespoke options we offer to suit all kinds of events!
The most bespoke, memorable, and special venue option for corporate events & teambuilding days, in and outdoor fun for all!
We are an extremely unique venue, a rare breeds farm and English Vineyards, with an abundance of special twists including the following highlights:
An array of your favourite farm animals: sheep, pigs, goats, ponies, a donkey, alpacas, ducks, geese, bunnies, chickens, peacocks and more!

 

English vineyard and tasting room, producing award winning English Sparkling Wine.

 

42 acres of beautiful outside space made up of woodlands, vines, farmland, and plenty of open spaces!

 

Indoor soft playbarn

 

Large events barn and bar

 

70-bunkbed (14 room) accommodation

 

Additional space for camping tents and/or campervans

 

Spaces to erect a marquee/yurt/tipi/stretch tent

 

Whole site exclusive hire also available (we close the site to the public for the whole day to make it feel entirely 'yours' – or even two days if you wanted a festival-style weekend)

 

Spaces for inflatables/additional activities (archery, axe throwing, wall climbing etc.)

 

Have our animals meet & greet your guests as they arrive, and enjoy a glass of our award winning English sparkling wine (rose or classic cuvée available)

 

Fire pit to toast marshmallows

 

We could even provide you with our very own Santa for Christmas events!

 
We have a multitude of dates available including weekends, during the week, daytimes, and evenings.  
We also have an array of our own catering facilities meaning we can cook for upwards of 500+ guests at all levels of catering, from outdoor catering including feasts over fire, BBQ's, hog roasts, pizzas cooked in our pizza oven, to canapés, grazing tables, buffets, and even 4-course meals. We also allow food trucks on-site, to attend and enhance larger events too. We can offer bookings from smaller corporate clients, up to the much bigger ones. Our large, FREE, on-site car park will allow us to host up to 300+ vehicles and is also large enough for up to around 12+ coaches too.  
Schools
Bring your pupils for a wonderful day on our Farm!
Looking for an educational school trip destination? Look no further!
We can accommodate school groups of all sizes with plenty of optional extras to choose from!
Options for visit include:
Basic - Farm entry (1 free teacher per 10 children) and follow the daily activity timetable and enjoy all the play areas.
Silver - As above, but why not add on a scavenger hunt for them to take part in, finding animals and wildlife around the Farm.
Gold - As above, and add on an Alpaca banquet experience where you can have a truly unique experience of feeding the alpacas by hand as they wander around the tables? Get to know them and pet them as they graze from your tables!
Optional Extras:
Book a 'Grow your own' workshop with our talented horticultural team.
Educational Workshops
Farmer Experiences
Private Farm Tours
Rare Breed Talks
Hot and Cold lunches
On-site accommodation at Stonehenge Hostel for up to 70 guests.
Plenty of free car and coach parking.
To find out more and to book, contact: admin@choldertonrarebreedsfarm.com
Birthday Parties
Book a unique and unforgettable celebration!
Looking for fun birthday party ideas for kids in Wiltshire? Interested in an extra special birthday party for your child this year? Then give your little one an experience to treasure forever by organising a party here on the Farm.
Start the fun with exclusive private hire of our indoor soft play barn, then choose which amazing package you would like. Three exclusive options available, prices start from just £250 for up to 25 children!
Option One – Little Peacocks Party Package
Summer: 4:30pm - 6pm / Winter: 4pm - 5:30pm
Exclusive 1.5-hour slot in our indoor Playbarn
Maximum 25 children
Bring your own food & snacks
Option Two – Alpaca Tea Party
Summer: 4pm - 6pm / Winter: 3:30pm - 5:30pm
Meet our alpacas!
Exclusive 1.5-hour slot in our indoor Playbarn
Maximum 25 children
Kids Lunchbox (choose from: cheese, ham or jam)
Option Three – VIPiggie Package
Farm is open from 10am - 5:30pm
Exclusive 1.5-hour slot in our indoor Playbarn from  Summer: 4:30pm - 6pm / Winter: 4pm-5:30pm
Maximum 25 children
Kids Lunchbox (choose from: cheese, ham or jam)
Access to the farm ALL DAY
Find out more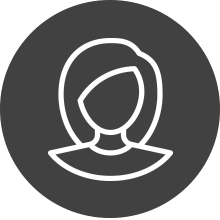 Fantastic farm for the little ones! Great value for money.
Mike Jeffries, Facebook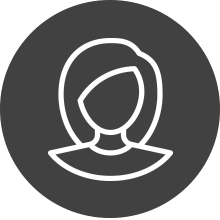 We had a lovely morning at the farm, my daughter loved feeding the animals and the pig racing, she loved the play parks and woodland walks.
Hannah Nicel, Facebook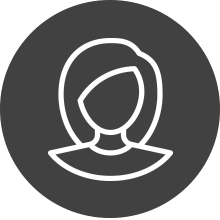 Fantastic little gem. My daughter lived seeing all the animals, especially the donkeys. The highlight of the visit was definitely the pig race! Definitely worth a trip with the little ones.
Scarlett J, Google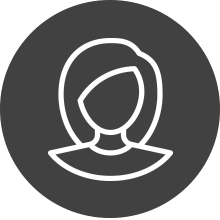 Had a lovely time here. My granddaughter loved feeding the animals. The food in the cafe was amazing. The staff were great we even made a fat ball for the birds 🐦
Vanessa Randall-Short, Google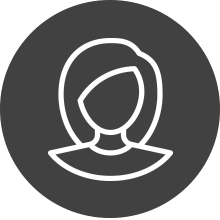 Had such a lovely afternoon with you guys today . Much fun had by all.. thank you
Jodie Waggtastic, Facebook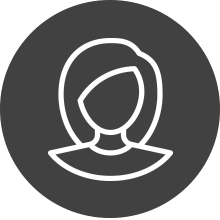 Always love coming here. There is a zip wire which is super fun and so was the Xmas trail that was on! The plant based burger was tasty and good portion size. The staff were friendly and polite. Highly recommended 👌
Marianne F, Google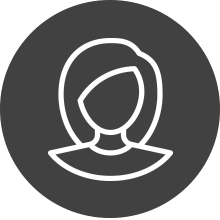 Really enjoyed a visit here. It is a small place with lots of potential and enough to see. The cost to get in is reasonable for what they have and much cheaper than larger destinations.
You can buy food and feel almost all of the animals. They are really friendly and take the food from your hand. While we were walking around we were given a cup full of seed for the ducks and geese for free which was a really nice touch and really helped entertain a family with kids that were in the same area.
There is a nice woodland walk with picnic tables which were all vacant when we were there so would be great to take a picnic. I think it is an area not many explore. There was a play area for kids there too with a zip line and various other bits so would be a great way to tire kids out.
We stopped in the cafe for some lunch before leaving and had some very generous portions of food for the price, so much so we couldn't finish it all. The outside area was great too with trampolines and plenty of seating in a lovely setting.
Nick Baker, Google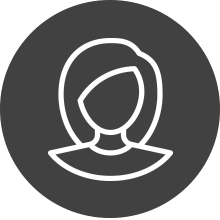 Fantastic start to the kids half term at Cholderton today!!
From animal feeding, to the bubble show, to pig racing, to the animal encounter with a rabbit & Guinea pig and finally a big family play on the woodland park!!
Nicola Macready, Facebook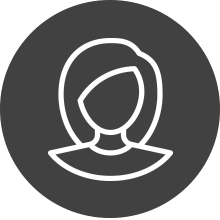 Such a fantastic day out. A wide variety of animals to look at with the opportunity to see some up close. Great value for money, we can't wait to go again
Sadie Elizabeth, Facebook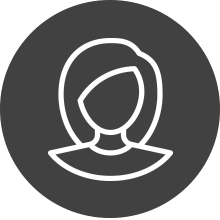 We really enjoyed our visit to Cholderton Rare Breeds farm! Nice food, helpful and kind staff, happy animals! The children all seemed to enjoy that there was entertainment from 'Silly Scott' laid on for the bank holiday weekend too.
Marion Barton, Google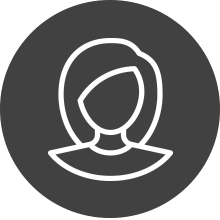 What a lovely farm! It's like a little hidden gem with great animals and super friendly staff! We had a great day.
I now want an alpaca!
Tracey Merryweather, Facebook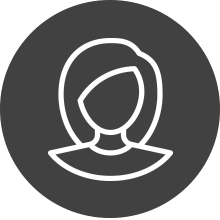 We had a great time with our son here as a birthday treat. He loved seeing the sheep and goats up close and getting to feed them and the calves. He also got to stroke a rabbit and guinea pig. By far his favourite experience was the pig race, over in a flash but very funny! The food was cracking, good portion sizes, very tasty; we had burgers for us and sausage, chips and beans for him. £5 for the kids food and £10 for the adult, which for the size, quality and taste was excellent value
Jon Cox, Google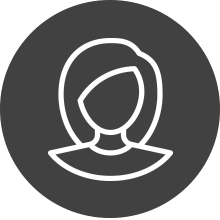 A great day out for all the family
Andrew Billington, Facebook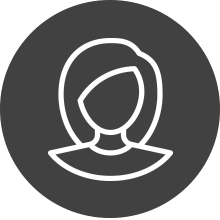 An absolute little gem of a farm, my daughter who struggles with noisy and busy environments but adores animals had the most amazing day. We brought lots of feed and enjoyed feeding the variety of animals although the guinea pigs were a firm favourite. My daughter fell in love with the horses and lambs and it was great to be able to have a cuddle with them. All of the staff were super lovely and we also had lunch in the cafe, the food was fresh and tasty and good value for money. We live over an hour away but will definitely be returning. Thank you so much for a lovely day.
Vicki Williams, Facebook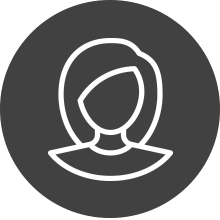 We had an amazing afternoon here. The food was very good, we had a Mac & Cheese, ham, egg & chips and a lids packed lunch. We brought animal feed with our tickets and was surprised how much we got. A great selection of animals. Loved stroking the cows, watching the pig racing was fun. Very interactive for kids and little one love the trampolines. Will definitely revisit.
Rachel, Google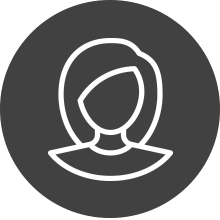 Plenty of space for the children to explore and run around. They liked the different animals and feeding them. The outdoor play area in the woods was enjoyed too.
Yvonne Norman, Facebook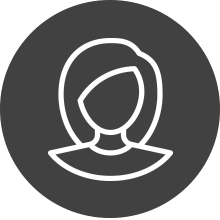 Lovely place, a great day out would recommend
Kerry Jane Turner, Facebook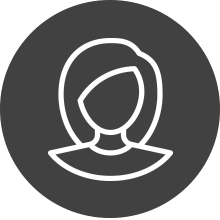 A really wonderful and highly recommended experience at Cholderton. Perfect to stop off the A303 with kids (adults too) if you want an alternative to the typical services rest break in a journey.
The staff were very friendly and helpful throughout our visit. The lunch in the cafe was excellent quality, with plenty of fresh ingredients, and was a particular high point to our visit. The coffee was delicious and good to see there were wine options also (should the mood strike).
The farm itself has the usual variety of animals, but with the rare breeds giving extra interest and delight as you explore the site. There are lots of opportunities for everyone to get close to the animals for feeding and other hands on experiences with activities running throughout the day.
And if that isn't enough, there are some fun playground setups (swings, sand pit. climbing frame and slide) if the kids still have energy to run off.
Allen W Snowball, Google