Book Half Price Tickets Today
A warm welcome to
Cholderton Rare Breeds Farm
Happy New Year, and a warm welcome to 2022 (please be kind!)
We are open, Thursday - Monday (during Wiltshire term time), through January and the beginning of February 10am-4pm, book tickets online and save 50% in our first ever January sale!
PLUS get 25% off our amazing value alpaca walks, which also includes admission to the farm, all discounts are automatically applied at the checkout.
All other vouchers can also be used with this offer including our "free child admission ticket" PLUS gift vouchers can also be redeemed during this sale too!
We first opened our beautiful Wiltshire farm to the public over 30 years ago as a Rare Breeds Survival Trust Approved farm, as one of the first in the country. We are open all year round, welcoming guests from all over the world, with the added bonus of our English Bluestone Vineyards, planted in 2016, as well as our very own on-site accommodation with our 70-bed, 4* Stonehenge Hostel, so we have something that will be sure to appeal to all areas, ages and interests.
Come and us us as a great space to arrange to meet friends and family members, enjoy the great outdoors and explore over 40 acres of stunning Wiltshire countryside, woodlands & vineyards, as well as our on-site cafe & restaurant!
Come and admire our fabulous
Rare Breeds Survival Trust
approved farm and meet all our fine examples of British Rare Breed animals and all their farmyard friends, some old familiar faces and some brand new arrivals!
As well as our animals, we also have lots of outdoor play areas too, including our zip wire, swings, sandpit, climbing frame, treehouse, slides & more! Throughout your day we have lots of fantastic seasonal farm-related animal activities, including: animal encounters, duck and geese feed pig races and MORE.....and you can even buy animal food in our farm shop to use during your visit too! All of our farm activities are great for children and adults alike, to get involved in, it improves confidence and encourages 'kind & gentle hands'.
As if that wasn't enough, we now also have our very own Ofsted nursery on-site too! Beautifully run and operated by Brambles Outdoor Nursery Group,  they joined us on the farm in February 2021, and the staff and children are settling in famously. For nursery enquiries, please contact Brambles directly by emailing: admin@bramblescholderton.co.uk or calling on 01980 671 417 We are so thankful that because of our close proximity to the amazing and iconic English Heritage Site of Stonehenge, that we have people coming to visit us from all over the world! We open our doors and welcome lots of family and friends every week and we have even won a number of awards over the years, thank you so much to everyone who visits and supports us, have a fantastic day with us!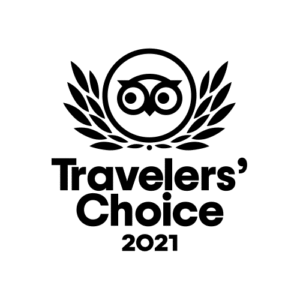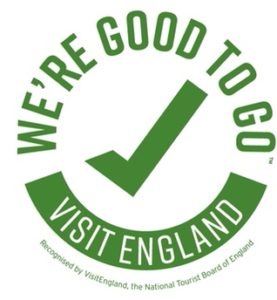 Day Passes & Season Tickets
Ticket Prices
Day Pass, advanced online booking is advised: Adult: £9.50 Child: £8.50 Under 2's: GO FREE
ALL DAY ADMISSION TICKETS CURRENTLY 50% OFF in our January Sale!
Plus get 25% off our amazing value Alpaca Walks, which includes day admission to the farm! Click here to book!
Season Ticket Prices:  We also have great-value 'Season Tickets' which offer fantastic value for money! Season Tickets are valid for a full calendar year from your chosen date and makes an ideal gift for a loved one! They allow unlimited access to the farm for the duration of the tickets validity. Why not UPGRADE your Day Pass to a season ticket on the day of your visit and we will REFUND your Day Pass against the cost of a Season Ticket! Adult Season Ticket: £62.50 Child Season Ticket: £52.50 Under 2's FREE, until their second birthday.
Book Tickets for HALF PRICE Today
Opening Times Listed Below
Cholderton Rare Breeds Farm Opening Times
10am-4pm Thursdays - Mondays
The farm opens its doors at 10am, and tickets for this time slot sell out fast, so book in advance to make the most of your day with us. Currently, online booking is essential so that we are able to control and limit ticket sales as well as allocating families their own arrival times in order to give a welcome talk & safety briefing.
Farm Shop & Café Opening Times
10am-4pm Walk in's welcome Thursdays - Mondays
The kitchen & larder open from 10am, serving delicious homemade hot and cold food and drinks throughout the day. All of our food and drink is available to takeaway, and although we have lots of outside seating areas we cannot guarantee a table, therefore we advise you bring a picnic blanket just in case.
Choose an activity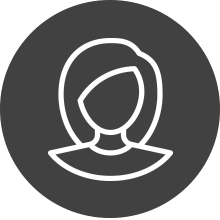 We arrived at the farm having booked tickets online to be greeted by a very friendly man. He explained in detail what the day would involve and how they were adhering to social distancing.
We had a fantastic day; the piglet race and the adventure playground being particular highlights. The farm is wonderful for both adults and children (we have a 1 year old and a 5 year old) and such excellent value for money. Lots of space to move around and none of the areas were too busy. Thank you for a lovely afternoon and for managing the current situation so well, it's been a highlight of our South west adventure.
Anna R, Trip Advisor – One of the best farms we've been to!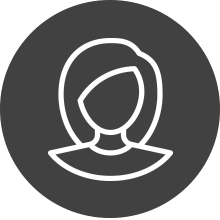 Really great little farm. The staff were friendly and happy to share their knowledge of the animals. Our kids loved feeding the goat kids (so did the adults!), and getting up close with the smaller creatures. The pig race was great fun to watch too. The outdoor play area is fantastic – our kids especially loved the zip wire – and we enjoyed a little walk through the woods. All in all, a great day out.
Tamara Leggett, Facebook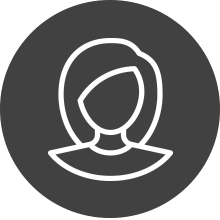 Nice to see somewhere operating with some sort of normality in the current abnormality of the world. Plenty of space with the majority of children back at school, and pleasant walks through the woodlands shaded for a break from the sun.
Jamie Bell, Google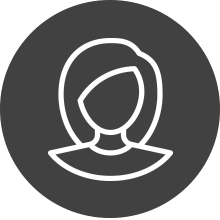 Given the challenges that Covid is supplying in plenty, I think they are doing an outstanding job. Plenty of social distancing around the farm, great signage reminders dotted about and plenty of hand washing stations. They advised that the restaurant is offering a reduced menu, I don't know what it was like at normal capacity but wow still lots of choice! Every time we've been the staff have been nothing but helpful and knowledgeable. A really enjoyable way to spend a couple of hours.
Alice, Trip Advisor – Great way to spend the afternoon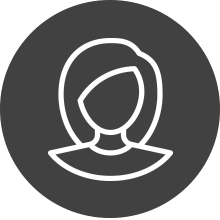 Lovely farm, animals and staff. This is the first time we've visited, and will definitely be back again. All staff were welcoming and friendly, they all said hello when they saw you around the farm. We were able to relax and enjoy the farm, lots of cleaning and hand sanitising stations provided. Thank you for a lovely afternoon out.
Kirsty Vincent, Facebook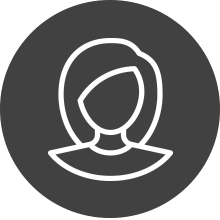 Had a lovely family day out pig racing, feeding ducks and stroking Angus. Had a lovely meal and staff very friendly. Our second visit and will be back again soon when visiting our grandson. Thank you all.
David Buck, Google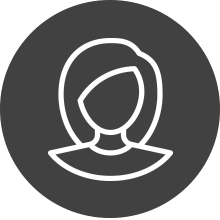 We had a great visit here today, A perfect day out for a 7 year old, 5 year old and baby! Lots of hand washing facilities and clear direction where to stand when seeing the animals. Considering it was a quiet Monday there was still a timetable of activities including the great PIG RACE! The staff were incredibly helpful and friendly and my sister and I are looking forward to returning.
Sflw22, Trip Advisor – Great COVID friendly day out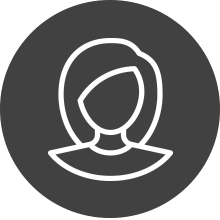 Lovely farm with gorgeous animals and good play areas. The staff were all very welcoming and great with the children. The manager gave a good intro to Covid measures before entering and a lot of measures have been introduced and adhered to. Thank you for a really lovely day. Definitely recommend.
Sarah Pritchard, Facebook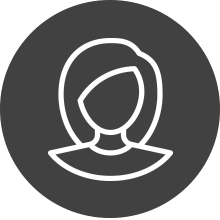 An excellent day out had by all, even without the tractor running and soft play open due to covid measures they have in place. Lots of animals to feed and play areas to break up the day too. I thik the highlight for us may have been feeding the goats and the pig race!
Chris, Google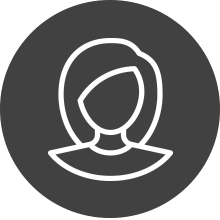 I adore this place; me and a friend recently visited just after lockdown and i was so pleased with my visit. the staff are so knowledgeable and hap to help. it really feels like they want you there and try and improve the experience for all. They have loads on offer to see and do, running events on most days. I was particularly fond of the newly born piglets – I recommend this place for young families or families with little ones who love animals. or even those looking for a day outdoors that they will remember! 10/10
Aaron H, Trip Advisor – The place to choose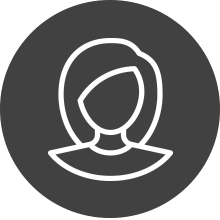 We had an amazing afternoon here today I must admit the time slot booking at first irritated me
but on arrival being greeted by the manager and given the funniest information speech was a great start and the day only got better… Staff 5* animals 5* better than competitors locally by a mile and so good with covid too!!! My little girl had the best time and everyone has to experience the duck feeding!!!
#epic
thank you so much
Tammy Burley, Facebook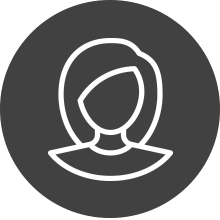 Fantastic day out. Cannot fault anything, lovely greeting upon arrival, very well set up with handwashing and sanitising around the site. All animals happy and healthy, even the rabbits came and fed from our hands. Pig racing was great for the kids, clearly well cared for animals. The whole site was clean and tidy, not too busy which allowed for social distancing. The food was fairly priced and the hotdogs were lovely, great that you leave your number and they contact you when ready, saved waiting around. Will visit again.
Hannah Pease, Google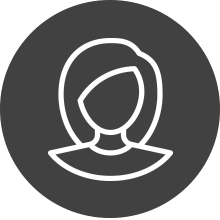 What a brilliant way to spend a day! A relaxed and beautiful place with so many animals to meet and so much to do. The challenge of COVID regulations was handled really well, with hand washing facilities readily available and we felt very looked after. The staff were passionate and knowledgeable and really couldn't fault it. We signed up to the morning Alpaca walk, which was wonderful! We learnt loads and had a lovely walk through all the most beautiful parts of the farm meeting so many other animals along the way. Would highly recommend this experience too! We took a picnic and loads of sheltered and shady tables available.
YarisScotland, Trip Advisor – Wonderful experience for all ages!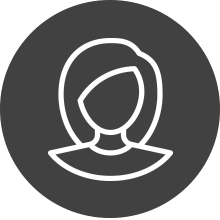 Visited for the first time yesterday and we had THE best day out since moving yo the area. Highly recommend this place. super friendly, happy, funny animals. Gorgeous scenic walks and really friendly helpful staff. We will definitely revisit many times! So much to see and do.
Rachael L Howe, Facebook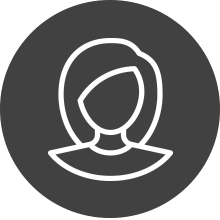 We had such a lovely day, despite the wind and drizzle. Friendly and welcoming staff, lovely food in cafe and so much for children to do. Animals are friendly too so great handling opportunity for children.
Emz M, Google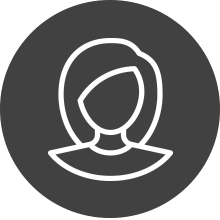 We had a great day out as an extended family with the party ranging from age 12 weeks to 67 there was something for everyone. The animals are well looked after with daily animal activities. We loved the pig racing and duck feeding. The adventure play area is an added bonus and makes it more of a day out. My son loved the zip wire! Welcomed by lovely staff who explained all the new covid related procedures like take away food and no tractor rides. Beautiful setting too.
Simplythebest1980, Trip Advisor – Excellent family fun!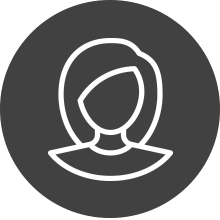 Took my 4yr old daughter yesterday, it was in her words "Awesome". it was nice and quiet so she got to see all the animals. The social distancing measures were really well done. We spent a lovely couple of hours there. Really enjoyed it, well done Cholderton
Natasha Weeks, Facebook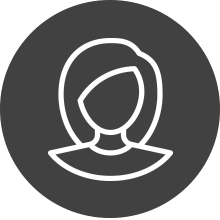 Absolutely loved my day out here. Friendly helpful staff. Happy funny animals. Beautiful scenery!
MatRach Howe, Google